Best Digital marketing agencies in Germany – an intro
Digital marketing agencies are an integral part of the modern business world. They help companies to interact with their audiences, drive traffic to their websites and increase revenue. But there are many ways that any company (national or international) can choose when selecting a digital marketing agency, so how do you know what is suitable for your company?
This blog post will explore some of the factors that international companies should consider when choosing digital marketing agencies from Germany. It will also provide you with several examples of digital marketing agencies in Germany. The focus of the equipped agencies is to help companies sell their products in Germany.
They act as a gateway to enter the German market.
We at Gaasly are one of them, but we are also different. Let's show you how.
Competition fuels the market
We love our competitors and feel like the best way to explain how we are different is to start by explaining briefly what they do. Therefore, we list top companies that help international companies doing digital marketing in Germany, or in short: to gain a foothold.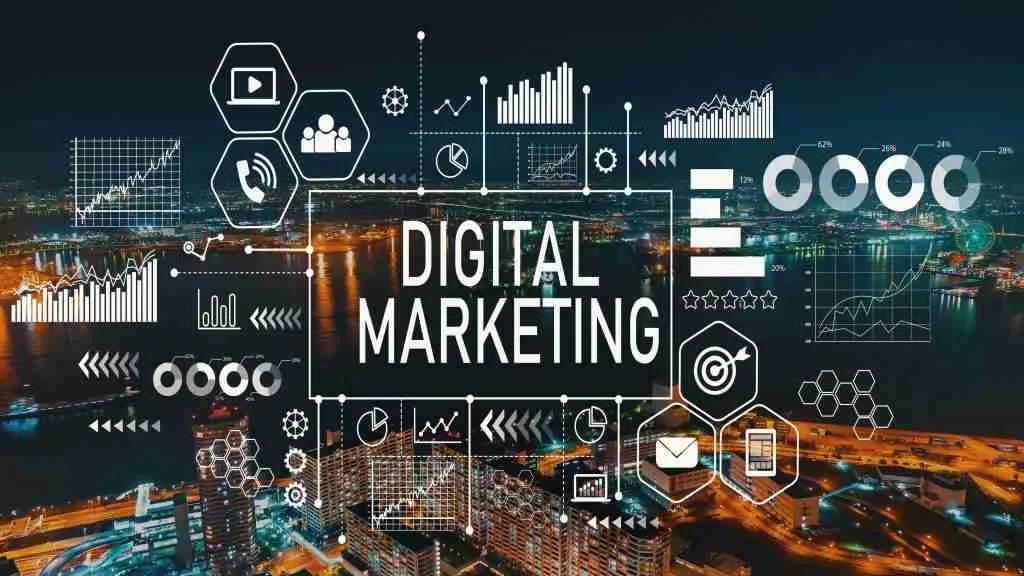 Top digital marketing agencies in Germany for international companies
Team Lewis is a large agency operating in four different countries with a focus on global marketing. What makes Gaasly different from them is that we are running with a more streamlined team of experts, keeping the internal structure as small as possible to deliver the fastest results by focusing specifically on the origin countries of our experts.
The DMC group is a communication agency with a strong focus on visuals and website design. The core structure is to strengthen brand identity and to help brands find their path. The difference here is that Gaasly targets the entire sales funnel from top to bottom by providing specific digital marketing campaigns with a vital aim at analysis and outlook. By having this particular strategy, we can focus solely on the most important aspects for many of our clients: Boosting sales right now.
Neulandherzer is an agency focusing on strategic brand communication. The aim is to bring the brand closer to the customer. We at Gaasly are different as our objective is to help companies get a foothold in the German market. Of course, brand communication is part of this, but we take one step further by implementing marketing campaigns and strategies.
A boutique marketing agency that focuses on providing different models for different brand types and customers. The apparent difference compared to us are the fixed prices based on client company size. At Gaasly, we do not have any set prices or make a different price for company sizes. We offer highly flexible work with no contracts, fixed fees, or minimum levels. Total flexibility is our model.
This is a young and modern agency that is focusing on marketing in Germany. With 80% of the employees being millennials, the core plan is to deliver results for start-up companies. However, what makes us different is the approach to assist international companies in gaining a foothold in Germany. We, therefore, help every customer worldwide by providing our native insights from our senior market consultants.
How was this list created?
We invest vast amounts of time and money in marketing on Google Ads, specifically with a clear focus outside Germany. We have been doing this for an extended period now, and all of our growth partners have senior status.
One of our essential core tools within Google Ads is auction insights. This tool helps us identify and analyse other companies targeting the exact keywords outside of Germany as we do. We therefore clearly analyse available competitors data to gain an advantage for our clients.
How our competitor's strategies are built
For many times, competitors are actively reaching out to clients outside of Germany. Large sums are invested in advertising outside Germany. By investing in marketing outside Germany, they have designed their offering to international clients.
While working with clients from different countries, they have learned about other cultures and how to work effectively with companies from diverse backgrounds.
What makes Gaasly the best digital agency for your projects?
We specialise in helping companies who come outside of Germany to do business in Germany. We have clients from all over the world, and we work with them closely to enter the German market as effectively as possible.
Our approach – senior consultans
Our approach is simple. We offer native senior consultants who have an extensive understanding of German markets. We know exactly how to approach German customers and the right way and with the right type of digital marketing strategies. Our mission is to assist all international companies to gain this unique foothold. From guiding with SEO to helping each client boost sales and revenue with platforms like Google, Facebook, Linkedin, and more, we always thrive. We build plans and implement them. We help clients and guide them.
Newer is better
Using various platforms and tools, we have a large pool to choose from when we build digital marketing campaigns and more. We are not limited to traditional platforms; we offer more: A brand new type of advertising on the latest platforms like Tiktok.
Being unique – just like you
And that makes us at Gaasly unique, the mission to never standstill. We aim always to take one step further and build a custom strategy for our clients.
This strategy puts us ahead of all the competition.
Please note
We will be updating this list annually or when we see significant changes in the market. Data used in this blog post is from January 2021 to October 2021.