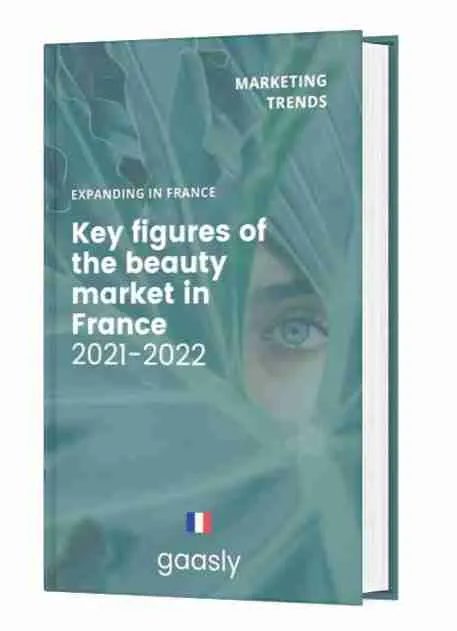 Get your free eBook
New marketing study about French beauty market
Download our last research to discover newest trends and key figures of the Beauty market in France. Find all the data you need to establish your brand within the beauty industry landscape!
Topic: Key figures of the Beauty market in France in 2021-2022
Publication: November 2021
Reading time: 25min
Why the French beauty market is so interesting?
After a challenging year, the French beauty industry is bouncing back. Experts are predicting a return to growth in 2022. With 23% of global market share, the French cosmetics industry largely dominates its competitors. This supremacy is based on the quality of products, constant innovation and a powerful imaginary related to French culture and heritage. However, France's position is fragile and threatened by new consumer trends and the rise of new competitors. Download our new marketing study to discover all the data you need!
Establish your brand in France
Need the expertise french native experts ? Discover our French digital marketing agency, we help you to gain a foothold in France. We increase your sales through social media marketing, branding, PPC management, SEO optimization and more. We can launch your brand in France within 2 weeks.
Read more about digital marketing in France:
Many of our clients wonder how to grow their business in France. The biggest mistake they make when expanding internationally is to replicate the same strategies used in the country …

Black Friday has been a staple in the retail industry for years. Does France participate in Black Friday? The short answer is yes. The trend is slowly beginning to pick up, …

You can now download our new research to discover +20 essential statistics about consumer buying behavior in France. You'll also find out what they expect from brands and what trigger …
.