UK digital marketing
Boost your sales in UK
We help all global and local clients to gain a foothold in the UK market. Social media marketing, brand awareness, extended analysis, SEO and more. Our tools and experts are ready for you!
UK market expertise
You have native UK digital marketing experts available right at hand with remarkable expertise.
Getting started with us is easy as A-B-C, with no long-term contracts or fixed fees.
Full stack digital marketing
We have experience with all major digital marketing platforms and can help you take your campaigns to the very next level.
Effective use of data and analytics is the key to success in digital marketing.
Results driven and agile
Purely results-driven and truly agile, we constantly look for new ways to get better ROI for your investments.
Our growth sprint model and strategies ensure a rewarding collaboration.
Testimonials
"We have been working with Gaasly for many years now. On average our sales ROI increased x20 times in sales every month. We highly recommend iterative growth process."
Tram Nguyen – CEO Tramdecor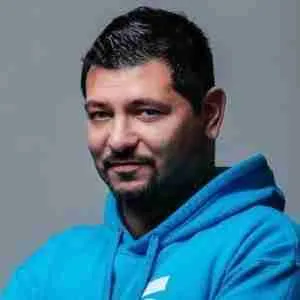 "With help from Gaasly we have been able to take our digital marketing to the next level. The sprint based workflow and analytical approach has been really helpful."
Jan Ameri – CEO ArcticStartup
Case: Architect Design
We helped Architect Desing get more app downloads and acquire users with: Google app campaigns, Facebook ads and Apple search ads. We started the project by auditing data collection and KPI definitions. We proceeded with creating the first campaigns and optimise their CAC. Together we reached their first milestone, 10k first accounts open in less than three months.
Meet our digital marketing experts
Dennis Brumley
Growth Partner UK & Germany
German native with +5 years of worldwide experience in Branding, PPC & digital marketing in UK, Germany, Asia, and Australia.
Send us a message to book a call
Are you interested in improving your marketing in the UK? Boost awareness? Build or increase your market share? Refresh your brand? On a local or global scale? We can help.