German digital marketing agency
We help British companies generate more sales in Germany
We are a digital marketing agency that helps all global and local clients to gain a foothold in the German market. Social media marketing, brand awareness, email campaigns, analysis, SEO/SEM and more – our tools and experts are ready!
Expand your business to Germany
With a high domestic product rate of more than 2.2 trillion Euros, Germany is the largest economy in Europe and the third strongest economy globally.
It is Europe's leading patent applicant and a prime global force in high-tech solutions. Germany truly is a top global player with a large domestic market.
Ready to be a part of this thriving economy? With digital and social media marketing, Gaasly can assist you in gaining a foothold in Germany. Explore this market today!
Online marketing in Germany – done the right way!
Our German consultants help you settle your brand in Germany. We generate more sales and boost your revenue with our proven strategies.
We got all modern platforms and tools at hand: Google, Facebook, Bing, Linkedin, Snapchat, TikTok and more.
Our Growth sprints and monthly audits will allow you to increase your sales, create higher brand awareness and boost your revenue.
From improving your landing pages to creating successful marketing campaigns – our native consultants are there for you.
Problems? We can solve them!
Lacking sales? Facing a strong competition?
We help you to boost your sales and drive your revenue to completely new heights.
Problems with entering the digital market?
Our native consultants will help you to successfully enter the German market.
Issues with your SEO, a low traffic and more?
Our growth sprints and strategies will increase your site traffic and strengthen your SEO.
German market expertise
You have native German digital marketing experts available right at hand with remarkable expertise.
Getting started with us is easy as A-B-C, with no long-term contracts / fixed fees.
Full stack digital marketing
We have experience with all digital marketing platforms and can help you take your campaigns to the next level.
Effective use of data and analytics is the key to success in digital marketing.
Results driven and agile
Purely results-driven and truly agile, we constantly look for new ways to get better ROI for your investments.
Our growth sprint model and strategies ensure a rewarding collaboration.
Top 3% experts
Carefully selected experts built our strong agency, and we are constantly hunting for the best digital marketing talents from around the world.
High budgets managed
We are responsible for clients' extensive budget each month, including large marketing on Facebook (>100.000€) & Google (>50.000€).
New platforms
Using new platforms like TikTok & Snapchat, we are applying the newest technical revolutions to stay on top of the game every day.
Meet our digital marketing consultants
Dennis Brumley 🇩🇪
Growth Partner Germany
German native with +5 years of worldwide experience in Branding, PPC & digital marketing in Germany, Asia, and Australia.
We always have two growth partners working on each project.
Depending on your goals, it will be two Growth Partners from the same country or a joint venture between different countries.
Testimonials
Tram Nguyen – CEO Tramdecor
"We have been working with Gaasly for many years now. On average our sales ROI increased x20 times in sales every month. We highly recommend the iterative growth process."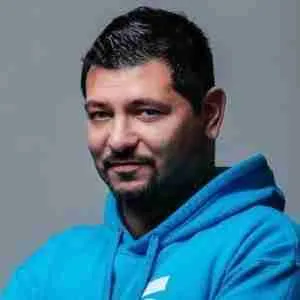 Jan Ameri – CEO ArcticStartup
"With help from Gaasly, we have been able to take our digital marketing to the next level. The sprint-based workflow and analytical approach have been really helpful."
Send us a message to book a discovery call with us
Are you interested in improving your digital marketing in Germany?
Use the form to send us a message, so you can meet our native digital marketing consultants via a discovery call.
There, we show how we can help you reach your goals!