Looking for a digital marketing agency in Russia?
Increase your sales in Russia today with native Russian digital marketing consultants
We help global and local clients to start their businesses in Russia, take advantage of business opportunities, and grow their business. Social media marketing, audits, developing strategy, advanced analysis and analytics, SEO, and more. Our experts know how to build and implement your expansion strategy!
Russian market expertise
Native Russian speakers with over 10-year experience in international and digital marketing with remarkable knowledge.
Generating revenue and profits with us is easy: no long-term contract, no fixed fees – we are flexible, and you can pause whenever you want.
Effective digital marketing
We have experience with all major digital marketing platforms and channels such as Yandex, Google, Facebook, VKontakte, Dzen, and more.
Effective use of data combined with the knowledge of the market and culture are the key to success in business and marketing in Russia.
Results driven and agile
Purely results-driven and truly agile, we constantly look for new ways to get higher ROI for your investments and campaigns.
Our growth sprint model and strategies ensure a rewarding collaboration. Implement our recommendation and reach your business goals in Russia!
Testimonials
"We have been working with Gaasly for many years now. On average, our ROI increased x20 times in sales every month. We highly recommend iterative growth process"
Tram Nguyen – CEO Tramdecor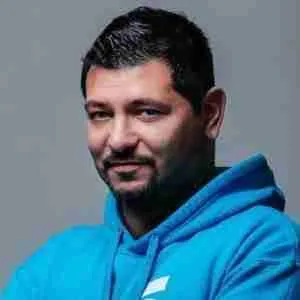 "With help from Gaasly we have been able to take our digital marketing to the next level. The sprint based workflow and analytical approach has been really helpful."
Jan Ameri – CEO ArcticStartup
Case: Architect Design
We helped Architect Design get more app downloads and acquire new users with Google app campaigns, Facebook ads, and Apple search ads. We started the project by auditing data, performance, and KPIs definition. We designed and implemented campaigns, and also optimised CAC. Together we reached their first milestone – 10K accounts open during only first three months.
Meet our digital marketing experts
Oksana Kosachenko
Growth Partner Russia & Poland
Russian and Polish native with 10+ years of experience in paid campaigns (Google Adwords and Yandex Direct), SEO (Google and Yandex), social media (VKontakte, Facebook), and marketing in Russia, Belarus, Ukraine, Poland, and Kazachstan
Want to know about business opportunities in Russia? Send us a message to book a call
Do you want to increase sales in Russia or launch campaigns? Are you interested in increasing brand awareness? Do you want to be present on Top positions in Google or Yandex? We can help.