Email Marketing Services
International team of email marketing experts ready to help get more leads and sales
Email is by far the largest medium for connecting with potential clients. Our email marketing agency will guide you through the process of data collection, segmentation and creating automated email sequences in order to optimise your lead generation.
Email marketing is tough
Test, test, and test
Are you crossing your fingers every time you're sending out an email? Don't know where to start putting your content to the test? Carefully planning your test must be a mandatory task in your email strategy to make it pay off in the long run.
Personalize content
Not every person is the same.Long gone are the days when bulk email blasts were effective. Personalized content is essential for a successful and effective email marketing campaign.
Automations and triggers
It's important to use marketing automation to deliver engage with your prospective leads. People are spammed with marketing emails every single day. They want you to provide value. This means only sending relevant content from the beginning.
Why email marketing?
According to Hubspot, 99% of consumers check their email every day. 73% of users prefer communication from businesses through email. Effective marketing emails will convert your prospects into customers, and turn one-time buyers into loyal customers. Emails will definitely help you grow your business.
We generally categorise email marketing into four segments: Newsletters, acquisition, retention emails and promotional Emails.
We make email marketing easy for you
Testimonials
"We have been working with Gaasly for many years now. On average our sales ROI increased x20 times in sales every month. We highly recommend iterative growth process."
Tram Nguyen – CEO Tramdecor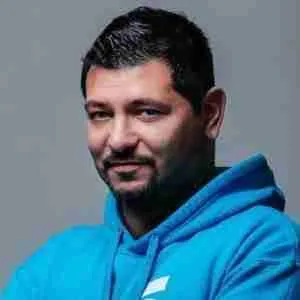 "With help from Gaasly we have been able to take our digital marketing to the next level. The sprint based workflow and analytical approach has been really helpful."
Jan Ameri – CEO ArcticStartup
Send us a message to book a call
Our bread and butter consists of Email Marketing, SEO, SEM and Social Media Marketing campaigns: we can support you to analyse your PPC campaigns and set up a successful strategy.
Frequently asked email marketing questions