Email marketing agency
Make your brand connect with the most popular daily activity of the internet adult users
Both in B2C and B2B business, e-mail is by far the largest medium for connecting with potential clients. Our Email marketing agency we'll guide you through the process of data collection, segmentation and creating automated email sequences in order to optimise your lead generation.
Email marketing is tough
How to testing?
Are you crossing your fingers every time you're sending out an email? Don't know where to start putting your content to the test? Carefully planning your test must be a mandatory task in your email strategy to make it pay off in the long run. 
How to do personalisation?
Not every person is the same, neither your mail list users are.Long gone are times where bulk email blasts were effective. Personalized content is having bigger and bigger responsibility in an effective email marketing campaign strategy nowadays.
How to do automation?
It's important to use marketing automation to deliver relevant and personalized content to your prospective leads. People are spammed with marketing emails every single day. They are looking to you to provide value. This means only sending relevant content from the beginning.
Our email marketing services
List Building
Let us help you building high-quality email lists by collecting data about your website's users. We help you increase the amount of subscribers in your mailing list and improve your email open and click rate.
Segments
We'll set criteria to split users into smaller segments, so that your communications will be more relevant for your target audience. We define emailing strategy for each segment with our email list segmentation services.
Automation
We use tested and approved tools for setting up time and cost efficient automated email campaigns. Let's start now! We can help you get started by setting up email management tools and create your email campaigns.
Local
Thanks to our experts you'll be able to run multiple campaigns on local markets. We can help you with French, German, US, Spanish, Italian and Finnish.
Why email marketing?
According to Hubspot, 99% of consumers check their email every day. 73% of users prefer communication from businesses through email. Effective marketing emails will convert your prospects into customers, and turn one-time buyers into loyal. Emails will definitly help you to grwo your business.
We generally identify 4 types of emails strategy: Newsletters, Acquisition, Retention Emails and Promotional Emails.
Testimonials
"We have been working with Gaasly for many years now. On average our sales ROI increased x20 times in sales every month. We highly recommend iterative growth process."
Tram Nguyen – CEO Tramdecor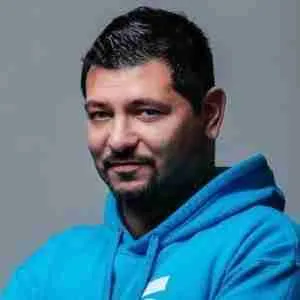 "With help from Gaasly we have been able to take our digital marketing to the next level. The sprint based workflow and analytical approach has been really helpful."
Jan Ameri – CEO ArcticStartup
Looking for a local email marketing agency?
Send us a message to book a call
Our brand and butter are Email Marketing, SEO, SEM and Social Media Marketing campaigns: we can support you to analyse your PPC campaigns and setup a successful strategy.
Frequently asked email marketing questions