Email list segmentation services
Struggling with your email list segmentation? Let our email marketing experts help you
If you have an email list, it's likely full of all different kinds of people with different interests. Segmentation is important because it enables you to send an email only to people on your list who care about that email. The best emails hold personalized content that is relevant to each individual subscriber.
The benefits of email list segmentation
Be more relevant

The more relevant your email communication is, the more likely your audience will continue to engage with it. Of course, no email audience is a monolith, so splitting up your email list based on certain audience characteristics can help you increase relevance.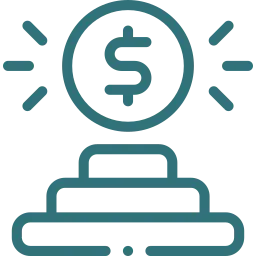 Increase email marketing ROI
So does segmentation work? According to the numbers, absolutely. Segmented and targeted email campaigns account for more than half (58%) of all email ROI.
Of course, you can't just segment your email list and sit back. You have to make sure you're segmenting the right parts of your list.
Improve email reputation
When you send targeted, segmented email to your audience, your emails are naturally more engaging to that audience. For example, if you sat down to write an email to people on your and you have a much better understanding of who they are and what they're looking for at that moment, you'll be able to craft compelling copy that truly speaks just to all those.
Leverage dynamic content
With email segmentation, you don't have to edit email templates to target a specific demographic manually. You can, instead, use dynamic content to enhance your relationship with your target audience further.
Why email list segmentation is important
Every company in the world from Google to your local bakery wants the same thing when it comes to marketing—to have the ability to send the right message to the right person at the right time.
Your subscribers have different interests, habits, and needs. Sending out mass messages to everyone will never meet those needs. Segmentation allows you to create smaller groups so that you can send targeted campaigns that they care about.
Once you increase relevance in your email marketing campaigns, your open rates and click-throughs will go through the roof.
Want to build your own email list in a short timespan?
Testimonials
"We have been working with Gaasly for many years now. On average our sales ROI increased x20 times in sales every month. We highly recommend iterative growth process."
Tram Nguyen – CEO Tramdecor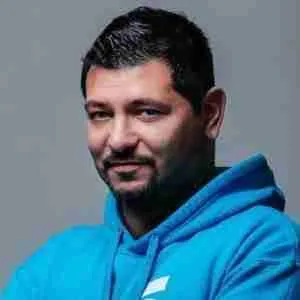 "With help from Gaasly we have been able to take our digital marketing to the next level. The sprint based workflow and analytical approach has been really helpful."
Jan Ameri – CEO ArcticStartup
Email segmentation in the UK
Our UK agency team is ready to assist you. Wondering what your next move should be? How to grow your business and increase market share? Get in touch!
Emailsegmentation in Germany
Our German agency team is helping you to grow your business and increase your market share. From Berlin to Munich, we are there for you. Contact us!
Emailsegmentation in the USA
Our US agency team is ready to help you with creating brand awareness and boosting your sales. Let´s go!
Emailsegmentation in France
Our French agency team is here to build market share and boost your revenue! Paris, Lyon or Nantes? We know the audience. Contact us today!
Emailsegmentation in Finland
Our Finnish agency team is guiding you to reach your goals in Finland. Differentiate your business and stand out from the competition. Ready to assist!
Emailsegmentation in Spain
Our Spanish agency team will bring you right on track for reaching your goals in Spain. With a modern no-fuss approach, we are prepared to start working with you!
Emailsegmentation in Italy
Our Italian agency team is ready to help you reach your business goals. Get in touch today and see how we can assist you. From Milan to Rome, we are there for you!
Emailsegmentation in Sweden
Our Swedish agency team will bring you right on track for reaching your goals in Sweden. With a modern no-fuss approach, we are prepared to start working with you!
Send us a message to book a call
Our brand and butter are SEO, SEM and Social Media Marketing campaigns: we can support you to analyse your PPC campaigns and setup a successful strategy.