Google Analytics agency services
Make smarter decisions with our Google Analytics services.
Understanding shopper's decision is a must for any business. We, an expert Google Analytics agency, help you understand your target audience by providing you insightful data such as e-commerce transactions, web page performance & track the actions users take on your website.

Why Google Analytics is essential to any online business
Analytics Intelligence
Get fast answers to questions about your analytics data, uncover insights about how your business is performing, and tap into sophisticated modeling capabilities.
Business reporting
Understand how customers are interacting with your site and apps, and easily share insights across your organization with a variety of reporting tools.
Data Analysis and Visualization
Analytics provides many ways to access, organize, and visualize your data to suit your business needs.
Seamless integration
Analytics is designed to work seamlessly with other Google solutions and partner products, saving your time and increasing efficiency.
Precise business reporting with Google Analytics services
Google Analytics is one of the most powerful tools at your disposal when marketing online. However, it can be hard to turn all of that data into actionable steps that improve your bottom line.
At Gaasly we can help you identify and act on the data that really matters to you and your business. Pricing for our Google Analytics consulting services is 100% transparent – you always know exactly where your money goes.
Want togain greater insight and identify opportunities for growth?
Step up your Google Analytics (4)
Gaasly can help you update your tracking from the old Universal Analytics (v3) to the newer Google Analytics 4 (GA4)
New insights and predications powered by artificial intelligence.
Deeper audience integration with Google Ads.
Customer lifecycle-framed reporting.
More granular user data controls.
Analytics in a cookie-less future.
Want toknow more about GA4?
Join the server-side implementation
As client-side tracking is becoming more and more unreliable after recent changes from major companies (Apple iOS 14 the most recent one), server-side tracking is the solution everyone was waiting, marking a new era for the analytics.

Server-side tracking come with a lot of cool benefits:
increase data accuracy of your digital marketing actions with Google Analytics (or Google Analytics 4)
maximize the effectiveness of tracking your campaigns (e.g. Google Ads and Facebook Ads), avoiding losing many conversions along the way
make your web pages load faster, with all the advantages that follow on the UX and SEO side
increase the security of data management and storage in your e-commerce / website
Enhance your e-commerce tracking
Ecommerce tracking is the ability to track your customers' purchases on your website from Google Analytics.
It helps determine how your users navigate your website and on which pages they're convert. It allows you to understand which sources generate the most conversions, so you know where to double-down on your optimization efforts and where to let it ride.
Enhanced Ecommerce adds additional reporting to Standard Ecommerce in Google Analytics and allows you to track transaction processes from the category page, to adding to the cart, to payment method, to shipment, to review, and finally to check-out. Effectively, Standard Ecommerce tells you what people buy, Enhanced Ecommerce tells you how they buy it (or in fact, don't buy it at all).
Testimonials
"We have been working with Gaasly for many years now. On average our sales ROI increased x20 times in sales every month. We highly recommend iterative growth process."
Tram Nguyen – CEO Tramdecor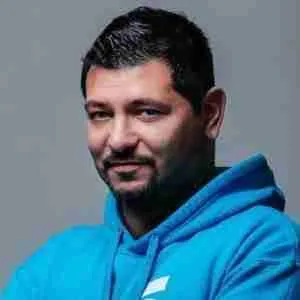 "With help from Gaasly we have been able to take our digital marketing to the next level. The sprint based workflow and analytical approach has been really helpful."
Jan Ameri – CEO ArcticStartup
Google Analytics services in the UK
Our UK agency team is ready to assist you. Wondering what your next move should be? How to grow your business and increase market share? Get in touch!
GoogleAnalytics services in Germany
Our German agency team is helping you to grow your business and increase your market share. From Berlin to Munich, we are there for you. Contact us!
GoogleAnalytics services in the USA
Our US agency team is ready to help you with creating brand awareness and boosting your sales. Let´s go!
GoogleAnalytics services in France
Our French agency team is here to build market share and boost your revenue! Paris, Lyon or Nantes? We know the audience. Contact us today!
GoogleAnalytics services in Finland
Our Finnish agency team is guiding you to reach your goals in Finland. Differentiate your business and stand out from the competition. Ready to assist!
GoogleAnalytics services in Spain
Our Spanish agency team will bring you right on track for reaching your goals in Spain. With a modern no-fuss approach, we are prepared to start working with you!
GoogleAnalytics services in Italy
Our Italian agency team is ready to help you reach your business goals. Get in touch today and see how we can assist you. From Milan to Rome, we are there for you!
GoogleAnalytics services in Swdeen
Our Swedish agency team will bring you right on track for reaching your goals in Sweden. With a modern no-fuss approach, we are prepared to start working with you!
Send us a message to book a introduction call
Our bread and butter are SEO, SEM and Social Media Marketing campaigns: we can support you to analyse your online data and set up a successful web analytics strategy.