The global growth of the ecommerce market is showing no signs of slowing down as the 2020s continue to unfold. In fact, the extraordinary times we live in have given this industry enormous scope to flourish, more over during the pandemic of Covid 19. Today we'll dive into the newest online shopping trends in Denmark.
As any ecommerce entrepreneur knows, the market's growth worldwide creates a broad range of potential target markets. Yet even experienced international ecommerce traders might be surprised by the size and potential of the Danish ecommerce market.
The ecommerce market in Denmark is worth over $20 billion today – despite being a country of just under six million people (small market like all nordic countries). But it's not just high levels of web confidence and consumer savvy that makes the Danish ecommerce market so appealing – as you'll discover in more depth here.
Gaasly is a local digital marketing agency in Denmark with local experts. We do online marketing to help you generate more sales in Denmark. Feel free to reach out if you want to be assisted in your expansion in Denmark with highly skilled local advertisers. In the meanwhile, enjoy your reading and new insights with a warm coffee ☕️
Ecommerce in Denmark is a huge growth area
Often, the best way to stay competitive is to go where most of your competitors cannot – or haven't already thought to. However, that's not to say that the Danish ecommerce market is a niche or forgotten one.
With 96% of the Danish population feeling confident and comfortable using the internet in their daily lives, the groundwork is already set. What counts is how you reach Danish shoppers – how to market your convenience, trustworthiness and appealing product range to this new buyer base.
Danish people are experienced and comfortable with online shopping. Research shows that over 82% of them have shopped online in the last year, but keep in mind that over 77% of people in Denmark have a smartphone.
In fact, Denmark is the country with the biggest smartphone penetration statistics in the world today – and the ecommerce giants have taken plenty of notice.
Familiar marketplaces are all over Denmark
Online shopping trends in Denmark are also about the most important marketplaces. The big retailers in ecommerce marketplaces have established a strong footing in Denmark. That means those of you who rely on Amazon or eBay as a platform to sell your products should find it straightforward to expand into the country.
However, don't overlook European and domestic online businesses either. A huge following among the Danish is enjoyed by Zalando – while reports suggest that Scandinavian electronics specialist Elgiganten and Danish superstore chain Bilka are second and third, respectively, in Danish ecommerce shoppers' hearts.
The kinds of ecommerce marketplaces and online stores we've been discussing probably give you plenty of clues as to what Danish buyers like to shop online for the most. People in Denmark of all ages, men as women, like to shop for little luxuries and lifestyle products, as well as consumer technology and homewares.
You will also like these articles:
Online shopping trends: understanding what products Danish consumers buy
By far the most popular product category in Denmark, as far as ecommerce spending is concerned, is fashion. Furniture and garden goods are also in high demand in Denmark, and the use of ecommerce in buying electronics and technology is high too.
The most familiar payment method for people in Denmark is the Dankort debit card. Strong encryption in ecommerce purchases and a high level of buyer protection means that Danish people almost never feel anxious when ordering online.
However, keep in mind that astounding stat about high smartphone penetration in Denmark and its population, as well. That's not only for them to make it easier to buy your products in just a few taps – it also shapes how they are reached by your mobile ecommerce marketing strategies.
In Denmark, influencers and social media marketing are incredibly effective ways of reaching new customers. Understanding your buyers in Denmark is often about speaking to them with that same sense of laid-back Scandinavian style – think marketing that's confident, upbeat and cosmopolitan. Facebook, YouTube and Instagram are the platforms that make it easiest to reach Danish shoppers.
Danish shoppers aren't shy about shopping from overseas if it's cheaper or offers better product variety – so don't feel shy in exploring ecommerce in Denmark as an overseas merchant, by any means.
Learning what motivates Danish online consumers
Knowing how you can achieve the best marketing in Denmark for your ecommerce business growth is one thing. Yet all the modern apps and online advertising you create won't mean a thing if it doesn't speak to the deep motivators of how Danish people choose where and when to make a purchase.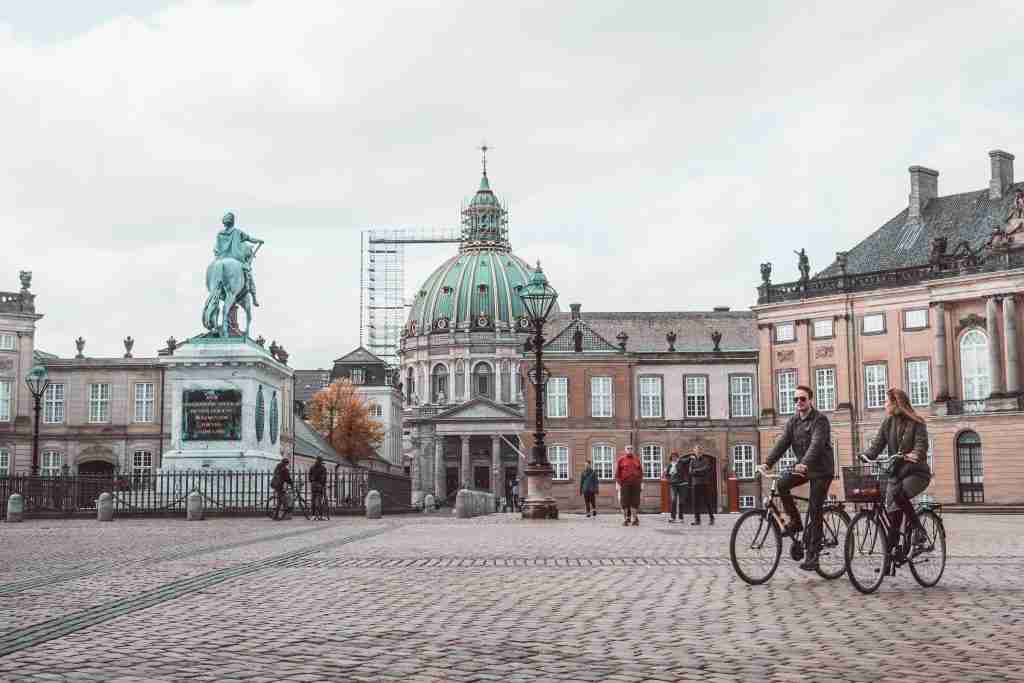 One of online shopping trends in Denmark is the country's unshakeable commitment to environmental sustainability. In a country that takes pride in being a frontrunner in going green, customers here think twice about the ecological impact of ecommerce before making any purchase.
That means a marketing outreach campaign that works on levels of compassion and convenience, but also highlights the things you're doing to go greener in your ecommerce business, will go far with your new Danish buyers.
Give outstanding service, and Denmark's love of convenience and efficiency will win you plenty of repeat customers too. Appeal to some egos from time to time as well – there's no harm in it, and Danish people love that their home country and the capital city has such a growing reputation for looking cool these days.
Ecommerce customers in Denmark have lots to offer
If you'd never considered marketing your ecommerce business in Denmark before, now is the perfect time to give it some serious thought. Danish people are confident with online shopping and keen buyers of lifestyle products, technology and fashion.
When it comes to Danish consumer's habits, in few words: well dressed, well spoken, but – remember! – also well educated. People in Denmark don't fall for any cheap marketing tactics. Remember that they're also massively invested in reversing the harm that's been done to the environment, and it's wise to be certain your ecommerce business is doing all it can to appeal to that.
Of course, you're never alone in reaching out to a new ecommerce market – whenever in the world you currently do business. We can help you better understand how to grow in Denmark from a position of confidence that captures local hearts and minds.
Danish ecommerce is bustling and competitive, but there is plenty of room for new players to offer new experiences to a receptive buyer audience. If you need help in best-reaching shoppers in Denmark, or anywhere else, get in touch for our expert advice.
Contact us, and let's have a talk!
FAQs