Social media marketing services
Social media is most engaging way to connect with your clients. Start engaging with your audience with our social media marketing experts.
Are you looking for a social media marketing agency? We work with all major social media platforms including Facebook, LinkedIn and Snapchat.
Our social media marketing services
Management
We help you in the management of all your social network. It includes:
Brand content strategy
Daily monitoring
Followers increase
Advertising strategy
Customers reviews
Advertising
We help you to reach your campaign goals and optimize your ROI on the following platforms:
Research
We benchmark your competitors on Facebook and Instagram to identify good ads practice on your market. We also gather data about your target's demographic, which support in making strategic decisions.
Creatives
We help you to create effective ads creatives at a lower cost. To make it simple we work with designers and use assets from creative librairies. Picture, video, infography or whatever, we know how to create outstanding creatives.
Why social media marketing is important?
Social media are the best way to develop your fanbase on internet, create a community of followers, grow your sales, increase your customer engagement, improved your rband loyalty and get free users generated contents that may benefit your brand. Social media provide also a better targeting and allow you to make A/B testing easier to identify win-win strategy.
Official Facebook Business Partner
Facebook Business Partners are companies that Facebook has vetted for their expertise. They have the experience to help grow your business – from running ads, to selling products, to engaging with your customers.

Facebook
Testimonials
"We have been working with Gaasly for many years now. On average our sales ROI increased x20 times in sales every month. We highly recommend iterative growth process."
Tram Nguyen – CEO Tramdecor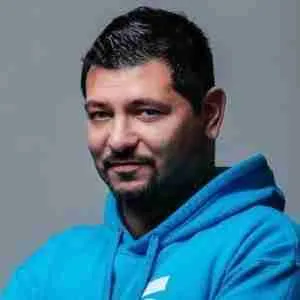 "With help from Gaasly we have been able to take our digital marketing to the next level. The sprint based workflow and analytical approach has been really helpful."
Jan Ameri – CEO ArcticStartup
Social media marketing in the UK
Our UK agency team is ready to assist you. Wondering what your next move should be? How to grow your business and increase market share? Get in touch!
Social media marketing in Germany
Our German agency team is helping you to grow your business and increase your market share. From Berlin to Munich, we are there for you. Contact us!
Social media marketing in the USA
Our US agency team is ready to help you with creating brand awareness and boosting your sales. Let´s go!
Social media marketing in France
Our French agency team is here to build market share and boost your revenue! Paris, Lyon or Nantes? We know the audience. Contact us today!
Social media marketing in Finland
Our Finnish agency team is guiding you to reach your goals in Finland. Differentiate your business and stand out from the competition. Ready to assist!
Social media marketing in Spain
Our Spanish agency team will bring you right on track for reaching your goals in Spain. With a modern no-fuss approach, we are prepared to start working with you!
Social media marketing in Italy
Our Italian agency team is ready to help you reach your business goals. Get in touch today and see how we can assist you. From Milan to Rome, we are there for you!
Send us a message to book a call.
Our brand and butter are SEO, SEM and Social Media Marketing campaigns: we can support you to analyse your online data and set up a successful web analytics strategy.