Like much of Western Europe, Germany continues to undergo a digital transformation. About half of the country's marketing professionals believe that this trend represents the most significant opportunity for companies trying to survive and grow through the pandemic and into a post-pandemic future.
Our experts agree. As the leading E-commerce market in Europe with a highly digitally literate population, Germany is well placed to take advantage of 2022. Here is a closer look at this year's top four digital marketing trends in the country. 
Social media marketing trends in Germany
Sixty-six million Germans are actively using social media services. That is the equivalent of just under 80% of the country's population. The number increased by just over 13% between 2020 and 2022. As the pandemic took hold and Germans were restricted in their face-to-face social interactions, more opted to use social media instead. 
Whilst desktop computers remain popular, 96% of Germans access their social media accounts via mobile devices. WhatsApp remains the most-used social media platform, with nearly 80% of internet users in Germany accessing it each month. YouTube is following closely behind, and six out of ten Germans use Facebook regularly. Instagram remains just under 50%.
The average Facebook user spends more than eleven hours per month on the platform. Facebook believes that nearly 40% of the total population aged 13+ can be reached through Facebook adverts in Germany. Whilst Instagram's figures reveal that more than 35% of the same age group can be achieved through the platform, users spend less time here, under eight hours per month.
German Facebook users are open to advertising messages on the platform. Active users aged 18 or above clicked on 14 adverts over 30 days. Combined with targeting users precisely and tracking their engagement and interactions, Facebook advertising is worth considering digital marketers.
Search engine optimisation (SEO) trends in Germany
Quality content is key to top search engine rankings in Germany – as well as globally. Whilst repeating keywords may have worked in the past, search engines are becoming more intelligent when analysing what is written on the page.
Successful marketers will answer questions website visitors have and solve problems. It is how Google defines "quality". The other leading criteria are authority and user experience.
Ignore SEO at your peril. Search engines are (almost) as important as television ads to German internet users when it comes to discovering a new brand (37.5% and 37.8%, respectively). By comparison, word-of-mouth recommendations only scored 32%.
When it comes to researching brands, search engines lead the field by a near 30% margin. More than 70% of Germans are actively using search machines. Just over 40% use price comparison websites and less than 30% check out consumer reviews.
If you are wondering if Google is the search engine to put your efforts into, the answer is yes. Google.com is by far the busiest website in Germany, according to sources including SEMrush, Similarweb, and Amazon's Alexa.
Based on web traffic, Chrome remains the leading browser with just over 48%, followed by Safari at 22%. It's interesting to note Safari's 11% year-on-year gain between 2020 and 2022, suggesting that the gap between the two competitors is closing. 
Email marketing trends in Germany
In 2020, 87% of Germans used the internet to send or receive emails. The percentage has been increasing by one per cent each year since 2017. For email marketers, this means potential access to nine out of ten Germans.
87% puts Germany towards the top within the European Union, although the country remains behind email leaders Denmark, which boasts 96%, the Netherlands, and Denmark's fellow Scandinavian countries. Germany is well ahead of neighbouring Poland with 66%, and southern European countries, including Italy and Greece.
Whilst the number of those using email daily has declined since 2017 (possibly because of the increased use of instant messaging services), the potential for marketers remains impressive. 13 % of Germans currently use email daily, and just under 20% use it several times per week.
Add to that the fact that email marketing is cost-effective and can be measured in detail, and it's easy to see why it remains a viable option. However, marketers need to be aware of the EU's GDPR regulations and ensure they have the recipients' consent to send marketing messages through email.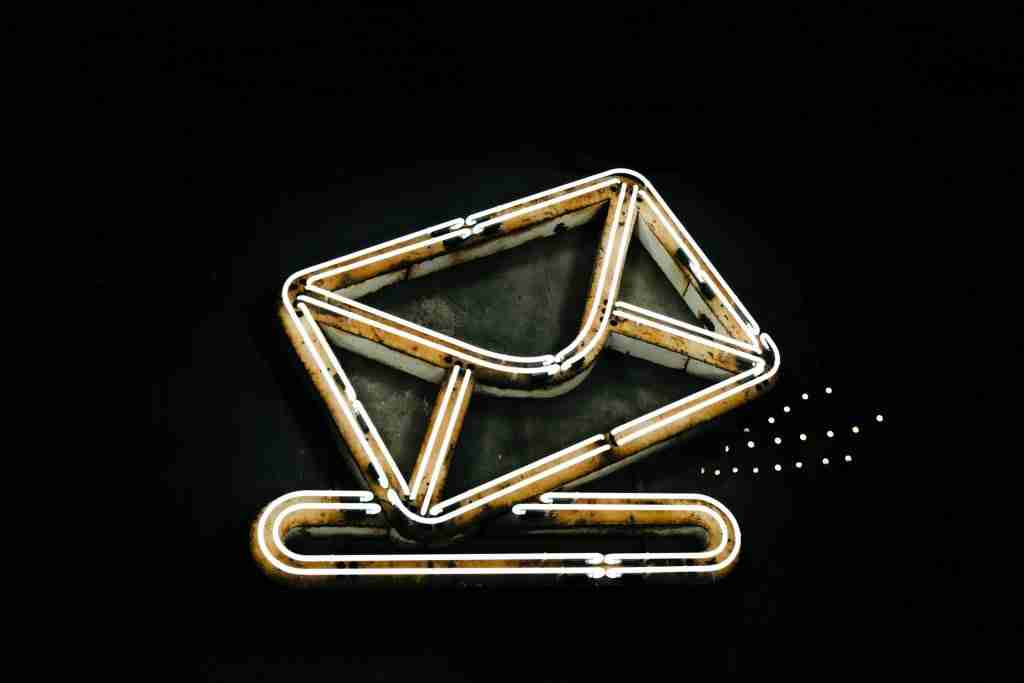 Digital advertising trends in Germany
The coronavirus pandemic took its toll on digital advertising throughout 2020, with annual spending falling short of pre-pandemic predictions. 2022, on the other hand, looks set to be making up for the previous year, with growth predicted to reach 20% year on year, according to Insider Intelligence. 
2020's digital advertising spend shows that search engine marketing (paid for adverts as opposed to organic rankings achieved through SEO) made up the majority of the digital advertising spend in Germany. Marketers spent more than 2.5 times more on search engine activity than they dedicated to social media adverts, which came in second.
There was less spending on digital banner adverts, digital video adverts, and digital classified adverts.
It is essential to truly understand this picture to consider how spending allocation changed between 2019 and 2020. Overall, spending increased by 3.5%. However, social media advertising and digital video advertising grew exponentially, with more than 9% and more than 7% increases, respectively.
Search engine marketing spending grew in line with the average 3.5%, whilst classified digital adverts lost out. These overall trends are likely to continue throughout 2022 and beyond.
How to make digital marketing in Germany work for your organisation
As the European Union's leading Ecommerce market, Germany is an essential target for almost any brand. The market has a few specifics that digital marketers need to be aware of to maximise the potential of their brand.
If you think your organisation can benefit from native German digital marketing expertise, reach out to our digital marketing experts. We're happy to help you select the top strategies and tactics for your business.
Do you want to explore the power of Digital Marketing for your business? Contact our German digital marketing specialists here.