Spain's ecommerce market is one of the newest – yet most dynamic and thriving – in Europe, and a leader in the Southern Europe region. For these reasons, foreign businesses that plan to expand their online activities to other countries should look at the Spanish market. In this article, we will explore the main online shopping trends in Spain, as well as reveal the most popular ecommerce platforms and categories in the country.
Gaasly is a local digital marketing agency with Spanish consultants. We do online marketing to help your company generates more sales in Spain. Feel free to reach out if you want to be assisted in your expansion in Spain with highly skilled local professionals. In the meanwhile, enjoy your reading with a warm coffee ☕️
The anatomy of the Spanish online shopper
If you plan to sell to Spanish people and grow online, it's essential to better understand who these people are, what they are looking for, and why they buy on the web.
Statistics from Landmark Global research shows that, typically, online shoppers in Spain fall between the ages of 25 and 49, are university-educated, come from the middle class, live in cities and work full-time.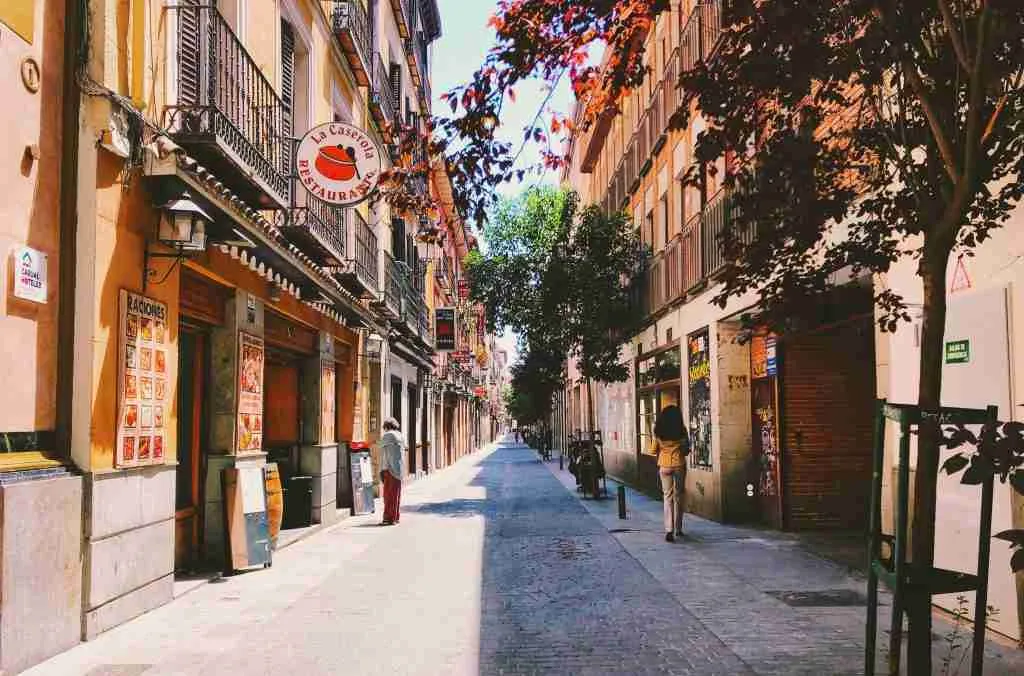 However, something even more interested was unearthed: the fact that many Spanish consumers do not finalise their online purchases, even once they have placed the desired items in their shopping basket. Why this habit?
Two reasons seem to be causing this fairly widespread behaviour. The first is the price of the items, which often puts off Spanish online consumers to the point of leading them to abandon their purchase.
The second, and perhaps more eye-opening, is about trust. Issues around privacy, confidentiality, and overall trust towards online retailers are still hindering a portion of the country's online shopping. Building a sustainable store in Spain means building a trusted brand reputation.
The most important reasons that explain incomplete online transactions:
The free shipping option is not available
Consumers can't return back their products
The payment method doesn't look safe
Products are too expensive
Lack of information and/or trust
Whether this is because people are asked to enter personal details to complete online payments, or because they can't physically see and feel the item they are buying, trust issues top the list of the reasons why many online shoppers in Spain do not complete their purchases.
Top 10 online stores and sectors in Spain
When it comes to online shopping, Spanish consumers seem to have a go-to list of websites and platforms. This includes:
Ali Express
Amazon Spain
Carrefour Spain
Decathlon Spain
eBay Spain
El Corte Ingles
Leroy Merlin
Media Markt Spain
Milanuncios
PC Componentes
But when it comes to actual products, what do Spanish online shoppers like? Well, their preferences don't seem to differ too much from those of online consumers elsewhere in Europe. Some of the most popular ecommerce categories in Spain, in fact, include:
Clothes and apparel
Books and music
Home electronics
Food
Accessories
In terms of the provenance of the items purchased, research has shown that over half of all online transactions are made on foreign websites. These include retailers from the UK, China, the US, and Germany.
Nonetheless, it is interesting to note that the average Spanish online consumer prefers to shop from sites and platforms that offer the option of communicating in Spanish.
This seems to confirm the findings of a study run by the OCU, which discovered that 90% of Spanish people feel embarrassed when speaking English.
Selling online to the Spanish market: the how-tos
Businesses looking for online growth in Spain need to have a solid strategy based on the trends and data that we have just described. Let's take a more in-depth look into each topic, and provide tips and ideas on how to overcome challenges and be successful in the Spanish market.
Payment method for online shopping
Considering Statista key figures about the spanish online market, "half of the Spaniards preferred to pay for their online purchases through their debit or credit card, whereas slightly over 40% were more inclined to use online payment systems such as PayPal as their payment method of choice. In contrast, only three percent of the population paid with cash upon delivery".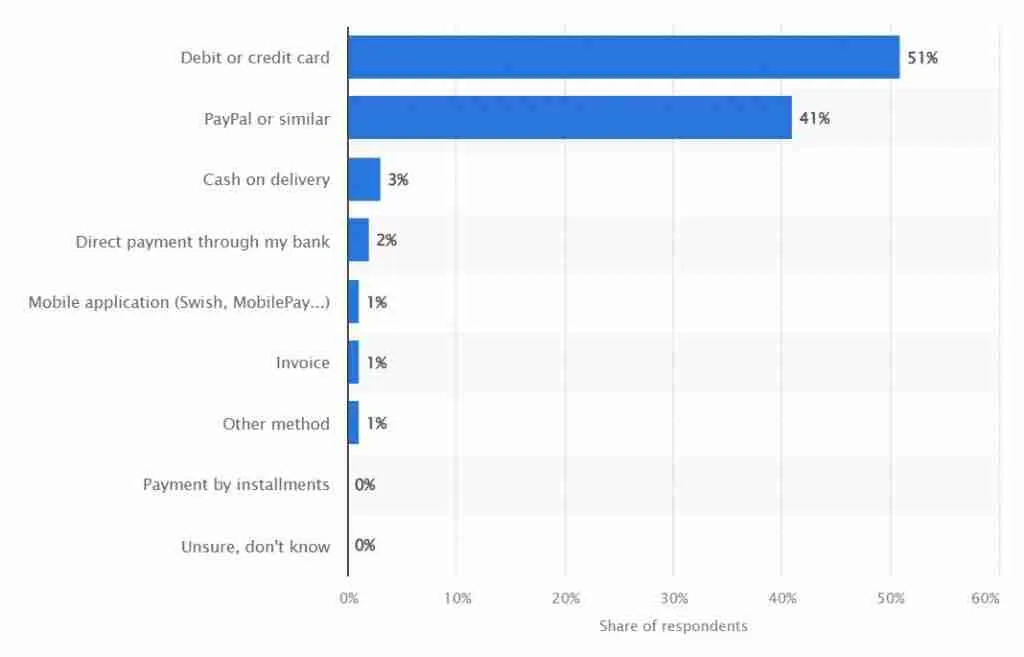 Security and privacy issues
The most important and biggest hurdle when it comes to finalising an online sale is to overcome any trust issues and win over the consumers' confidence. You can achieve this by providing as much information on your product or service as possible, and by showcasing that your payment service provider is trusted, certified, and secure.
It might also help to add other customers' reviews that highlight the safety and simplicity of the entire payment process, as well as the reliable and speedy delivery of the goods ordered.
You should also offer a quick and easy way for customers to contact you at any time, either through an email address or a 24/7 available chatbot. Finally, ensure that your policies for returns, exchanges, and refunds are clear, transparent, and easy to understand.
Pricing strategy
Spanish online customers have a special liking for finding bargains, special offers, and even freebies. So, to entice them to buy from on your store, you could advertise promotions, special deals, and buy-one-get-one-free offers.
Also make sure that the pricing of your items is always displayed clearly, together with any additional costs such as shipping options, in order to avoid last-minute disappointments from your Spanish consumers.
Take care of your language
If you are going to sell to Spanish people, you are going to have to do so in their own language. Spanish is not only the official language of the country but is also one of the most spoken languages across the globe.
This puts you in a privileged position to not only be able to sell to consumers who live in Spain, but also to Spanish-speaking customers who are based in Central and South America, or anywhere else in the world! It turns out to be very interesting for present and future opportunities!
Try to adapt your items and offers to the Spanish market, and keep an eye on the calendar. It can be helpful, in fact, to launch special deals and promotions during specific times of the year that coincide with Spanish bank holidays.
The takeaway
Despite being relatively young and immature, the Spanish ecommerce market is showing sure signs of rapid and ongoing development. For this reason, many foreign brands are looking at Spain as their next investment – and so should you!
Remember, though, that Spanish online consumers tend to be wary of online payment methods, prefer cheaper products or special deals, and like to buy from sites that enable them to communicate in their own language.
Need more help or advice on how to nail your digital marketing strategy when selling to foreign markets? Contact the team at Gaasly today.
Contact us, and let's have a talk!
FAQs