You are an international company and you are planning your business expansion to Spain? Then, you won't want to miss our guide on SEO trends in Spain in 2022. Keep reading to discover exactly what Spanish online users want, need, and expect from brands, and how you can tweak your SEO strategies to better suit them.
Gaasly is a local digital marketing agency with Spanish consultants. We do online marketing to help your company generates more sales in Spain. Feel free to reach out if you want to be assisted in your expansion in Spain with highly skilled local specialists. Start now to win rankings and visibility against your competitors in Spain! In the meanwhile, enjoy your reading with a warm coffee ☕️
Online users in Spain: an overview
First of all, it's important to clarify that, whilst Spain might not be the most digital country in Europe (yet) its population's use of the internet keeps growing steadily. Consider this: in 2000, only 5.5 million people in the country used the internet.
This number grew to over 30 million in 2010, and it is soon expected to reach (and eventually surpass) 40 million. The bottom line? This is the perfect time for digital-savvy brands to break into the Spanish market, grab their audience's attention, and establish themselves as industry leaders.
But what do Spanish people like to do, when they go online? Their top three priorities are checking their inbox, using search engines, and browsing social media channels.
When it comes to SEO, you'll probably want to find out about Spanish people's specific habits and interests in terms of online shopping. Throughout the week, around 5% of the Spanish online population shops online.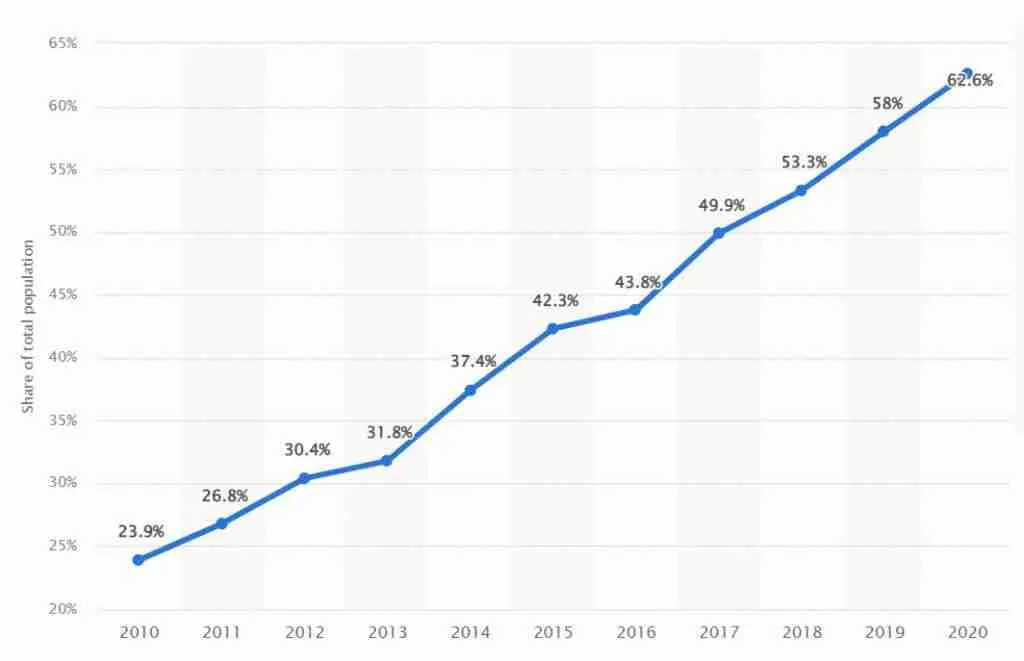 And whilst this might not be one of the highest figures in the world, it's interesting to note that Spanish online users tend to complete more expensive purchases compared to their German, British, or even Chinese and Japanese counterparts. This is why positioning your website on search engine and doing SEO optimization is very important
SEO in Spain: rank high on search engines
Let's begin with a look at search engines. As you might expect, the lion's share of the work goes to Google, which holds the highest popularity in Spain, swiftly followed by Bing and Yahoo.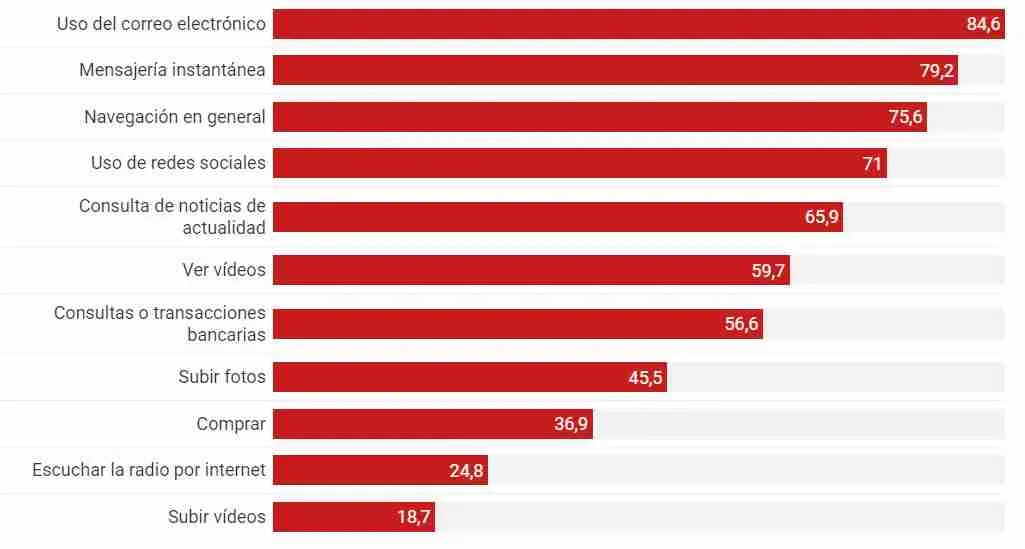 However, Spanish users can also be found browsing on a fourth search engine: it's called Terra, and it's based on Google's SERPs. Using this tool is going to be very effective as it allows you to leverage the same Google SEO best practices whilst at the same time targeting – and reaching – local users.
SEO in Spain: post on social media platforms
Just like users in most other countries worldwide, and certainly in Europe, Spanish people use social media not simply to connect with others, but also to find out about new brands and buy products or services. So, when planning your SEO strategy in Spain, you need to keep in mind that you'll want to incorporate social media platforms, too.
In particular, you won't want to disregard the importance of Facebook, which is preferred by 90% of people in Spain. Similarly, focus on platforms like Pinterest, Tumblr, and Twitter. Another platform worth mentioning is Tuenti.
Never heard of it? Well, it's pretty much the Spanish equivalent of Facebook. It's currently available in Spanish, Basque, Catalan, and English, and is open to users of at least 14 years of age – and provided they get an invitation to create an account. Nevertheless, the well-known social network Tuenti has decided to close down what was the star of the networks in Spain a few years ago and has decided to evolve its business model to focus on its activity as a virtual mobile operator
Well enough, always remember those small platforms, when you are in the process of developing your Spanish SEO strategy.
SEO in Spain: focus on local searches
If you are serious about challenging big companies on your market in Spain, your SEO strategy can't leave out something incredibly important: local SEO. As we mentioned, Spanish users are very much focused on everything local: from languages (or dialects) to Google searches.
So, it's a great idea to devote some of your SEO efforts to help your brand build a solid, visible, and attractive local presence. Try to always include local keywords in your meta descriptions, and make sure they are available both in English and in Castilian (or in the specific language or dialect used in the region that you are targeting).
In parallel, create an account on Google My Business and keep it constantly updated, appealing, and full of interesting information. Whenever you receive a customer review, whether positive or negative, remember to respond to it as this will help you boost your E-A-T (expertise, authoritativeness, and trustworthiness) scores on Google – an essential element of SEO.
Consider the popular buying choices in Spain
Fashion and technology items top the buying list in Spain, but when it comes to product features and priorities, Spanish consumers seem to be particularly preoccupied with the environment and price control.
Brands that offer sustainable products, responsible and ethical sourcing of ingredients or raw materials, and a tangible commitment to slashing their carbon emissions are going to go far in the Spanish online market.
Similarly, brands that delight their customers with special deals, discounts, offers, and promotions – whether seasonal or not – are also in a much better place to thrive with Spanish consumers.
SEO in Spain: take care of the different languages
One last, but crucial, mention goes to languages. In general, Spanish people prefer to shop from websites that display information in Spanish. So, if you plan on expanding your business to Spain, you must keep this in mind when building your SEO strategy.
But there's more. Within Spain, there are different varieties of Spanish spoken, as well as standalone languages. The language that you might think about when it comes to Spain, in fact, is known as Castilian, but other languages spoken in the country include Basque, Catalan, and Galician.
Furthermore, each province has a strong identity and knowing the cultural landscapte end up being important when doing SEO in Spain. Catalunia, with Barcelona, is very different from Madrid and other parts of Spain. Same happens with the country Basque. Here below a short graph about how evolve Spain across centuries!
In one shore word: when it comes to build a succesful SEO strategy in Spain, think about it as doing multicultural and multilingual SEO.
The Takeaway
Any business with ambitions to break into the Spanish market can do so successfully by implementing – and following – a solid SEO strategy (on-page SEO, off-page SEO and technical SEO). From specific search engines and social media platforms, to regional languages and local businesses, our brief but essential guide has covered the basics of SEO trends in Spain.
Do you need even more help, tips, or resources about expanding your business in Spain or doing multilingual SEO? For more information, read our other blogs, or contact one of our Spanish manager at Gaasly today!
FAQs